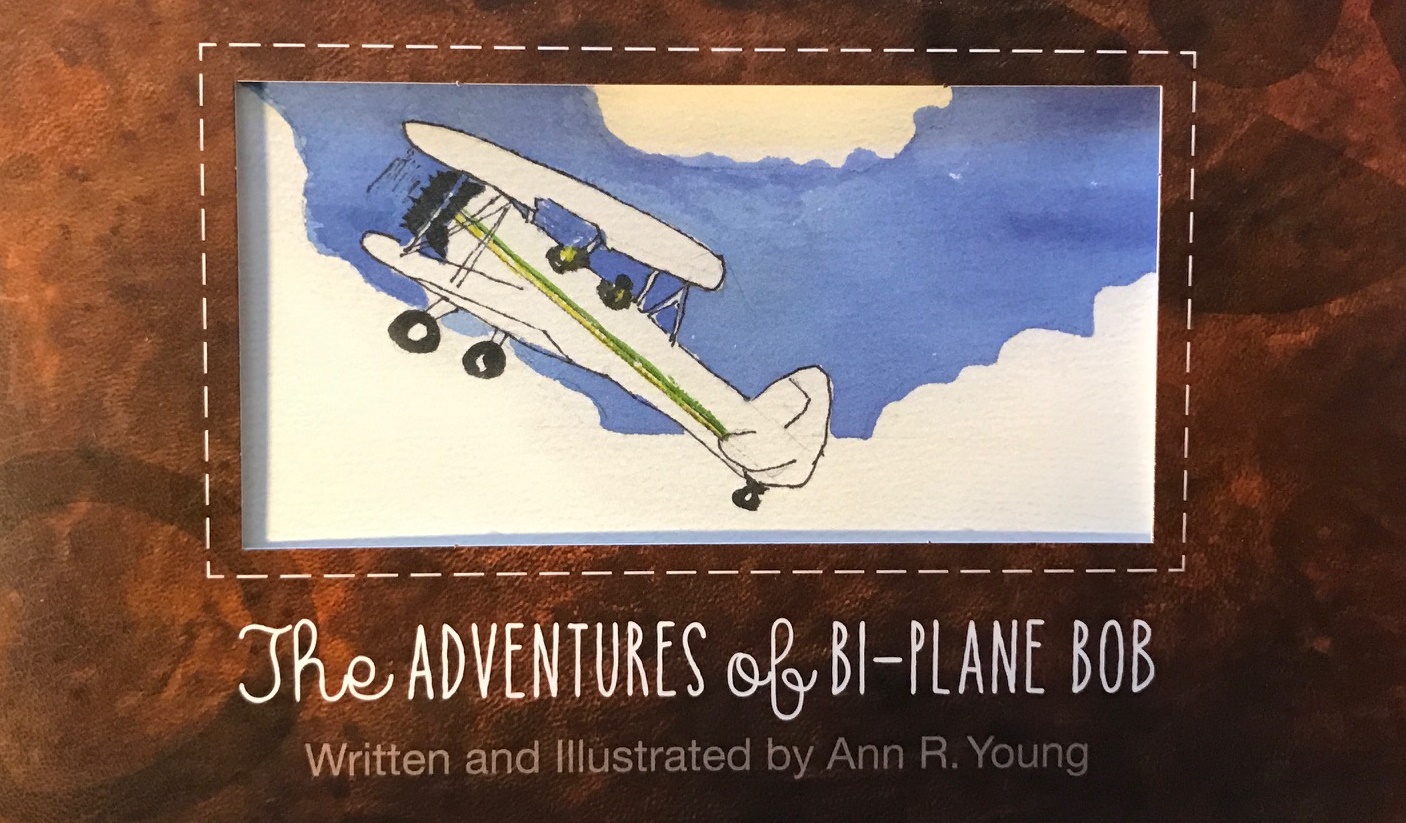 Written and Illustrated by Ann R. Young
The Adventures of Bi-Plane Bob was written for children and lovers of flight. It's a true story about a dearly loved Stearman airplane.
Ann's colorful watercolor illustrations and first-person prose tells the history of the bi-plane's journey as it evolves from a World War II flight trainer to a crop duster, then is rebuilt by a dedicated private pilot, Bob Graves, finally becoming a proud ambassador of the Jelly Belly Candy Company.
This book may be purchased through the author.
Contact Ann Young for pricing and shipping details.
View the video below by SlackFriday, as Bi-Plane Bob shows you how fun flying can be!